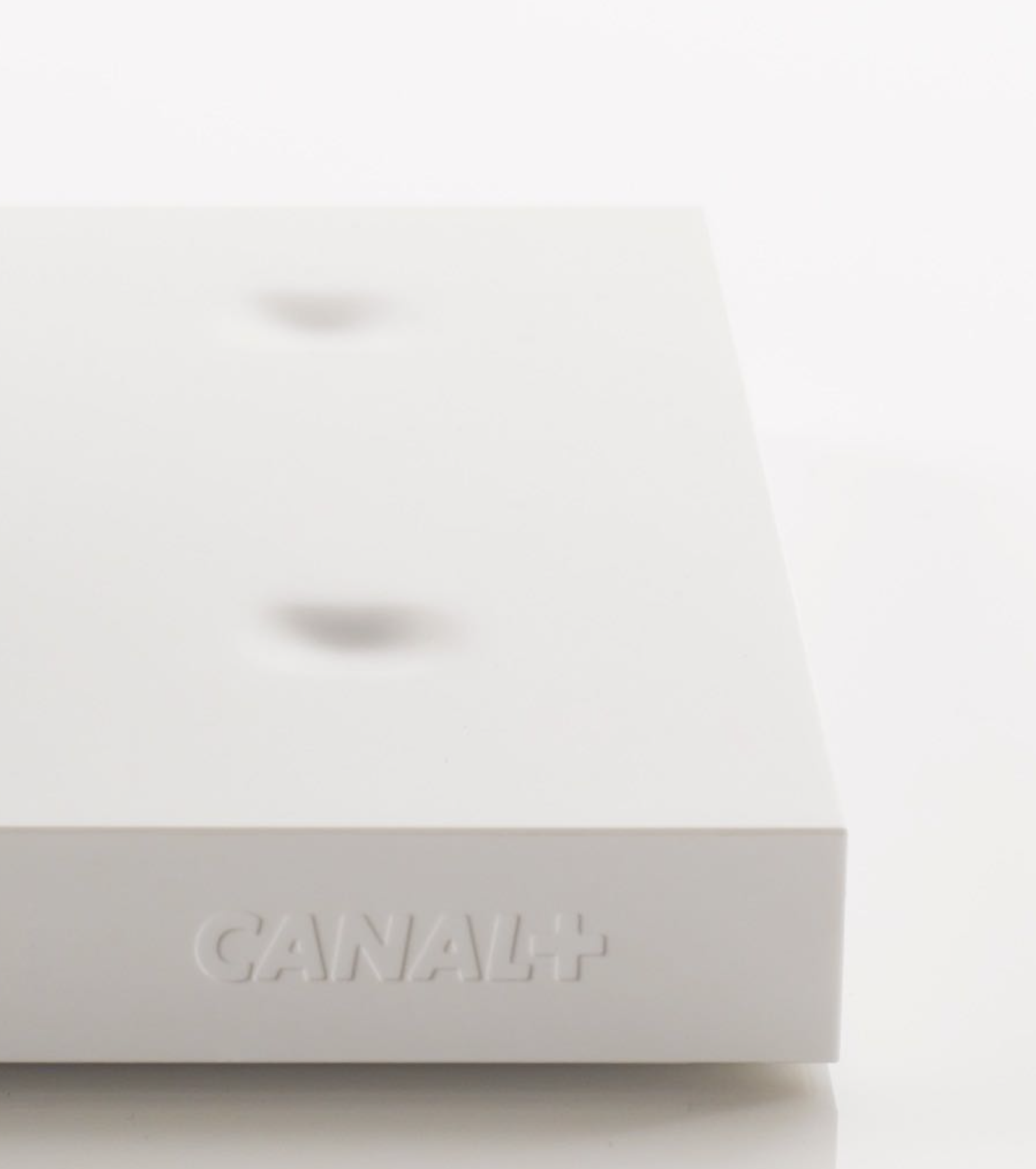 At only eight centimeters by eight centimeters, le CubeS is truly a feat of design and technology. Its matte black surface hide an invisible, high quality and full color display, dissolving the line between screen and product. The top of the cube highlights a beautiful textured pattern of opposing perpendicular lines, cognizant of Canal+ iconic interface.

Designed at fuseproject in collaboration with Willy Carteau, under creative direction of Yves Béhar.

fuseproject.com
All works © Valentin Sollier 2018.
Please do not reproduce without the expressed written consent of Valentin Sollier.